Top 5 Succulent Centerpieces To Level-Up Your Thanksgiving Table
•
Posted on November 23 2020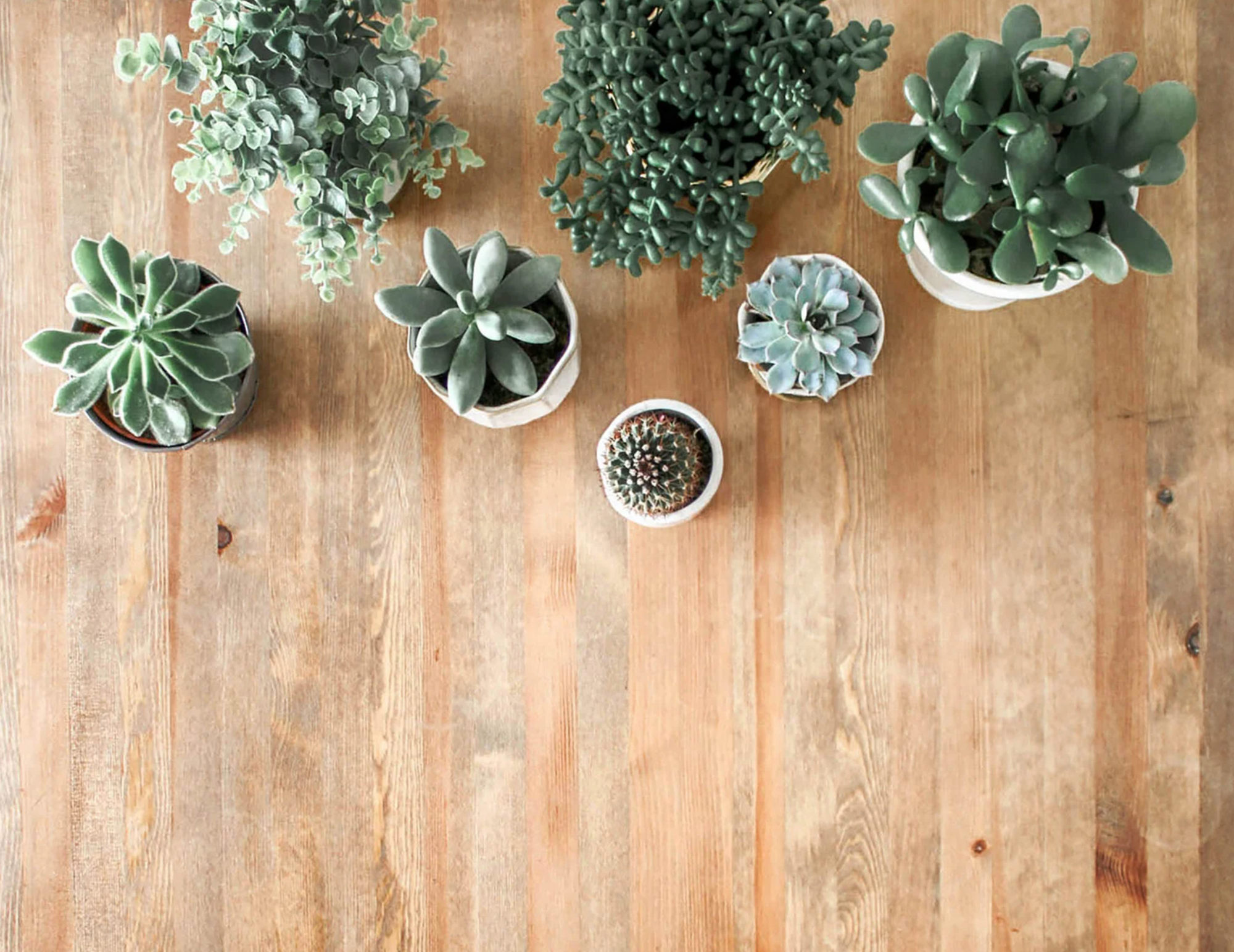 Thanksgiving is just around the corner! We love the food, we love this time to be with our favorite people, and for many of us, we love the decorations! It's just so good to bedeck the table and the rooms in warm colors and greenery. You've probably dusted off your favorite pieces by now and collected pumpkins and cornucopia. 
How about something different this year? Terrariums add a touch of elegance to any table, but what you put inside the terrarium makes it whimsical, fun, absolutely charming. 
Terrariums are also versatile centerpieces for the dining room, the console table, the coffee table, your bedroom dresser. If you already have one, you can dress it up for Thanksgiving!  
Here are our top picks! Get these kits and have a respite from all the cooking! Get them here. 
1. Ceramic Pumpkin Succulent Planter
Want a warm and autumnal touch to your table setting? This orange Ceramic Pumpkin Planter gives the traditional Fall pumpkin a lively twist! 
Look at all the pretty succulents you can fit inside it! Combine it with other seasonal produce like gourds, apples, pinecones, and more.
Whether you're having a classic round of bingo and trivia games with your loved ones, or you simply want to enjoy a nice and quiet Thanksgiving feast, this centerpiece will brighten up the room. 
Get the Ceramic Pumpkin Planter now at our store!
Add a sweet message on this planter, or let the kids have fun with their own chalk art! Adults will love writing here, and you can ask your grandparents to do their copperplate handwriting on it. It's a lost art!
Simply place the Friendsgiving Chalkboard Planter on the table after the mini-activity and get ready to chow down that roasted turkey or pumpkin pie everyone's looking forward to!
Get crafty this Thanksgiving and buy the DIY Friendsgiving Chalkboard Planter now!
When you're busy making a feast for Thanksgiving, you can get your kids to help with the table setting. 
Make their day fun by letting them assemble a Sand Art terrarium. It's colorful, it's creative, and easy to make! The kids will love the cheery sand color and you can keep them entertained until the food's ready.
This isn't just for kids though. Adults get addicted with sand art! Get the Sand Art Planter Kit or the Sand Art Planter Kit (kids version)! 
Make the table look elegant with these gorgeous Teacup Planters. Absolutely darling with  a white table runner or a lace tablecloth. These teacups are also perfect with pretty porcelain and china heirlooms!
Showcase these lovely teacups while video chatting with faraway relatives this Thanksgiving. And definitely show them off on Pinterest and Instagram! 
You'll get two teacups for the price of one, so that's another thing to love! Check out the Teacup Planter Kit at our shop and choose among our best designs before they're gone! 
Don't want to place the centerpiece on the table? You don't have to! Or extend the decorations in the air above the table. This Holiday Hanging Globe Terrarium with Lights is a charming centerpiece. 
Hanging the terrarium is a great space-saver, especially if you're having a hard time figuring out where to fit the turkey, the pie, mashed potato and whatever signature dish that your family loves on the table. This is also perfect for intimate, small tables for two or four. 
Check out the Holiday Hanging Globe Planter Kit with Lights at our store today!
Make your table festive!
Enjoy the feast and count your blessings this Thanksgiving with loved ones. 
The terrariums can match different Thanksgiving themes, so take your pick and start decorating your home this season. 
Get your terrariums at The Crafty Kit while they're still there! You can also browse the rest of the Holiday collection here. These favorites get snapped up fast!